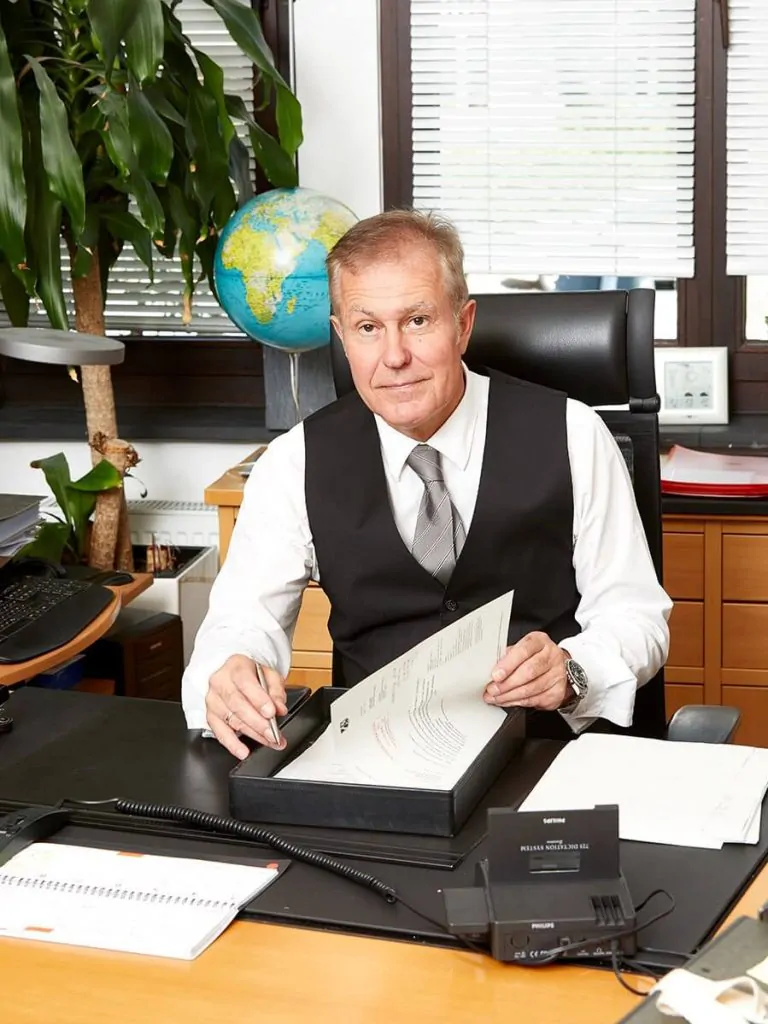 Dr. jur. Boris Rembert Meinecke
Dr. jur. Boris R. Meinecke was born on May 28, 1960 in Cologne as son of the senior partner Dr. Georg Meinecke and his wife Bärbel Meinecke, née Rieger, married since 2000 to Christelle Meinecke, two children (Mathis Victor, Manon Josephine).
Attended the Friedrich-Wilhelm-Gymnasium (FWG), a state-run, humanistic high school in Cologne, until graduating with the Abitur. After basic military service in the Navy, study of law and political science at the Christian-Albrechts-University of Kiel together with his brother Markus Meinecke; trainee lawyer exam at the Higher Regional Court of Schleswig; trainee lawyer in North Rhine-Westphalia; assessor exam at the Higher Regional Court of Düsseldorf; doctorate at the University of Bremen with the fundamental thesis on "Liability Criteria for Injection Damage", published by Shaker-Verlag, Aachen. Translated with www.DeepL.com/Translator (free version)
Admitted to the bar since 1989 at all local, regional and higher regional courts in Germany; head of the firm since 1993. Specialist in medical law since November 2006.
Attorney-at-law Dr. Boris Meinecke has now been named one of Germany's best medical lawyers by WirtschaftsWoche for the fourth time, as he was in 2014, 2020 and 2021. Incidentally, attorney-at-law Dr. Boris Meinecke was the first lawyer in Germany to win compensation for pain and suffering of 1 million euros for a boy who suffered severe medical injuries (Limburg an der Lahn Regional Court, file number – 1 O 45/15 –).